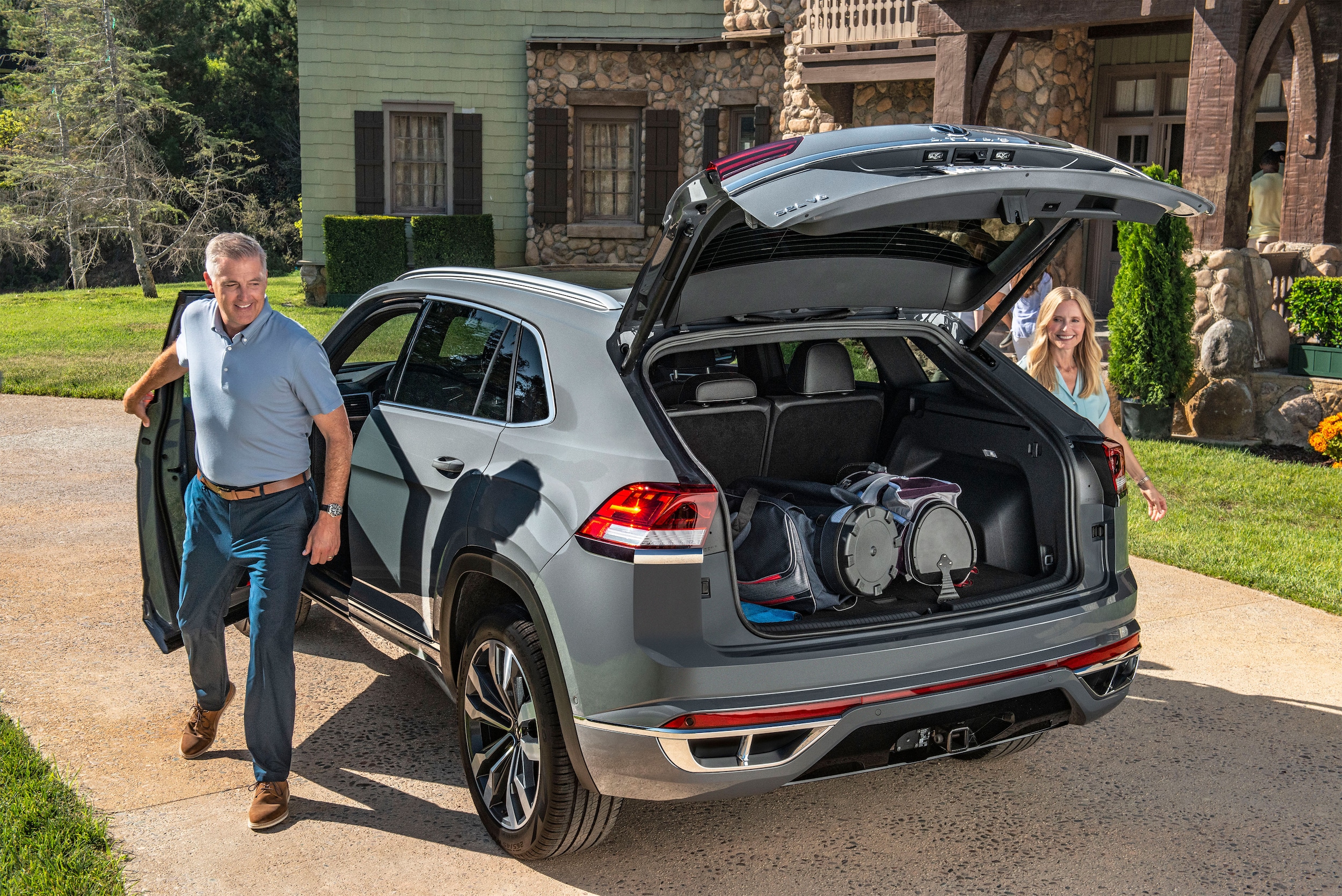 ?
Our North Charleston Volkswagen dealership has an exciting new model to offer car shoppers as the Volkswagen Atlas Cross Sport recently joined the brand's lineup. This large two-row SUV is capable, smart, and perfect for drivers in the area. We're excited to have it in our inventory now because it's the ideal vehicle for summers around Charleston. Whether you need an SUV for your family or to tow a boat, the new Volkswagen Atlas Cross Sport has a lot to offer. Read the five best ways to use this new Volkswagen SUV this summer!
1. Bike Trips
It's easy to carry multiple bicycles in the Volkswagen Atlas Cross Sport, or you can use bike racks so that you and friends can enjoy a day biking in the Francis Marion National Forest or around Mount Pleasant, SC.
2. Taking in Nature
With many beautiful settings in parks and on the beach, summers in the area let you enjoy vistas you won't soon forget. The Volkswagen Atlas Cross Sport is the perfect vehicle companion as it has capability and an adventurous spirit, and it's a comfortable ride for five if you're heading to Azalea Park in Summerville!
3. Heading Out on Your Boat
With a max towing capacity of 5,000 pounds, the Volkswagen Atlas Cross Sport can help boaters in the area that are heading out on the open water for fishing or just to enjoy some peace and quiet.
4. Days on the Beach
You don't have to own a boat to enjoy the ocean, and whether you're headed to Folly Beach or Isle of Palms, there are many beautiful Charleston beaches to take in. The Volkswagen Atlas Cross Sport has the cargo space you need for umbrellas, coolers, and more that your family needs to enjoy the beach!
5. Shopping in Charleston
Charleston has a rich history and many terrific shops and restaurants to experience, and summer lets you enjoy the amazing architecture and atmosphere of the city even more. Take your Volkswagen Atlas Cross Sport for a day on Market Street or with your family at one of the many museums!
If you have any questions about the Volkswagen Atlas Cross Sport or any way that our North Charleston Volkswagen dealer can help you, be sure to call, email, or visit us!